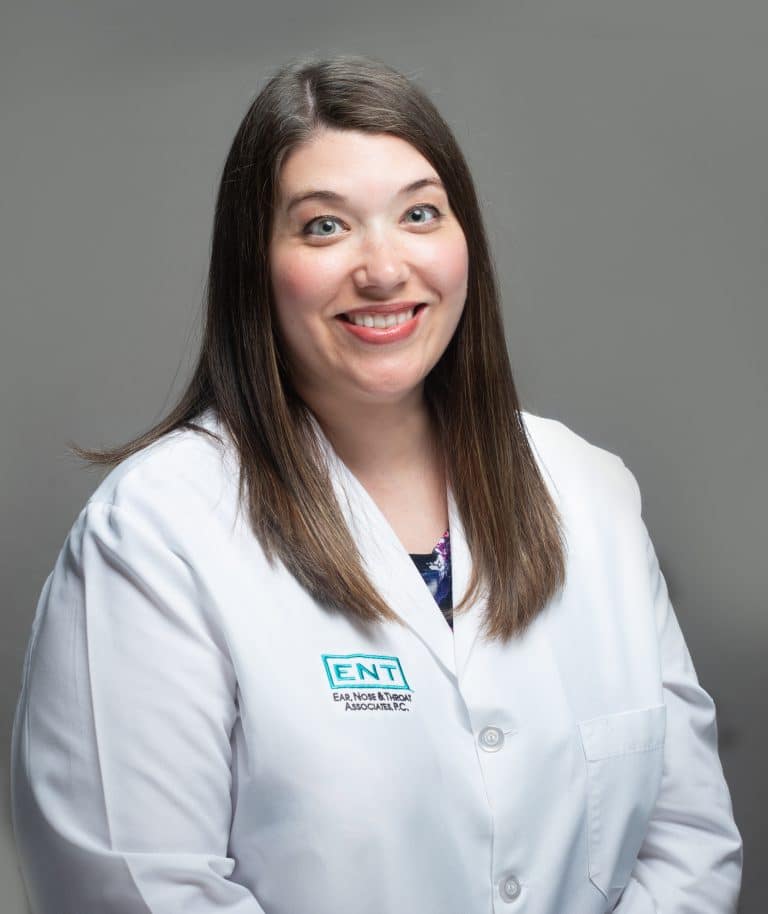 Dr. Elizabeth A. Harder earned her Bachelor of Science in Communication Sciences and Disorders and Doctor of Audiology from the University of Cincinnati. Since graduating in 2013, Dr. Harder has practiced in Iowa, Ohio and Oklahoma. She is thrilled to be back in the Midwest helping people in Indiana and Ohio.
Dr. Harder specializes in the pediatric population; she provides diagnostic services to patients from birth to age 3 and is a First Steps provider. She also diagnoses and treats hearing loss through hearing aids and bone conduction devices for people of all age groups. What Dr. Harder loves most about her job is giving the gift of sound back to people, helping them hear their loved ones and improving their quality of life. She is licensed in the states of Indiana and Ohio and holds the Certificate of Clinical Competence in Audiology from the American Speech-Language-Hearing Association. She currently sees patients at our Dupont, Lutheran and Bryan, Ohio offices.
Outside of work, Dr. Harder enjoys spending time with her friends, family and—together with her husband—watching their beautiful daughter grow. She also loves to sing and be involved in her church.