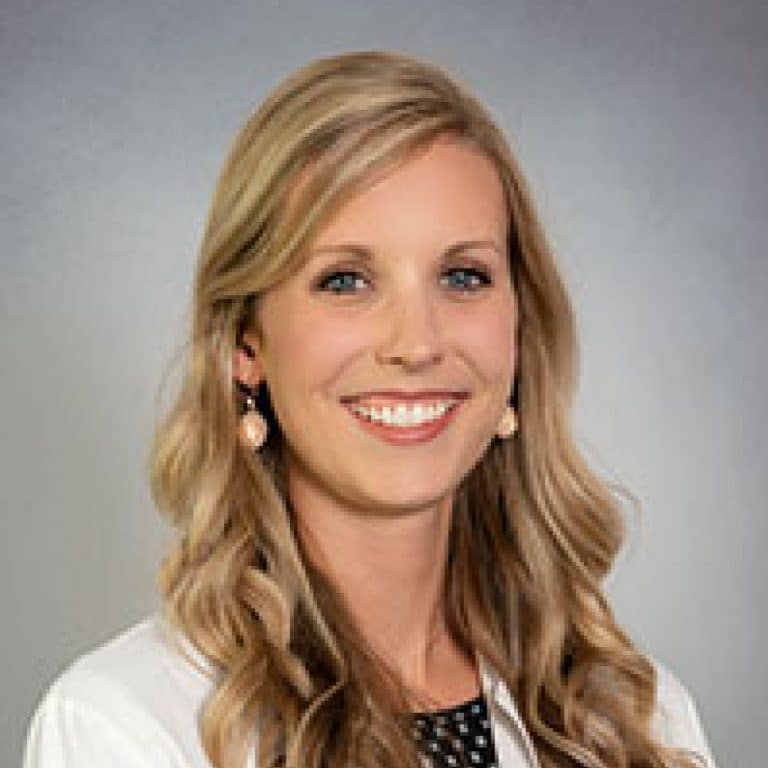 Dr. Jessica O'Sullivan received her Bachelor of Science in Speech, Language, and Hearing Sciences and her Doctor of Audiology degrees from Purdue University. She is licensed to practice audiology in the State of Indiana and holds a Certificate of Clinical Competence in Audiology from the American Speech-Language- Hearing Association.
Dr. O'Sullivan performs diagnostic evaluations for all ages and provides hearing aid services for pediatric and adult patients at our Dupont and Auburn locations. Dr. O'Sullivan is also a participating provider for the Hearing Aid Assistance Program of Indiana (HAAPI).
Jessica is originally from the Chicago area and has enjoyed being near extended family in Fort Wayne. Outside of work, she enjoys reading, cooking, watching Purdue basketball and football, and spending time with her family and fiancé.