The Whisper Hearing System—a new category of hearing aid
The Whisper Hearing System is a learning hearing aid that gets better over time. With Whisper, rather than owning hearing technology that quickly becomes outdated, you will receive regular software upgrades with new features and improved sound processing every few months. The Whisper Hearing System uses powerful artificial intelligence in our Sound Separation Engine to optimize sounds in real-time for you.
Unlike other hearing aids, Whisper is sold via a simple monthly plan. This plan includes:
Ongoing care from a local hearing care professional
A lease of the Whisper Hearing System
Regular software upgrades
A three-year loss and damage warranty
An introductory rate of $139/month for 36 months
There are three key components in the Whisper Hearing System:
The Whisper Brain, which optimizes and sound in real-time using our Sound Separation Engine
Earpieces that transmit optimized sound to your ears
The Whisper app, which delivers regular software upgrades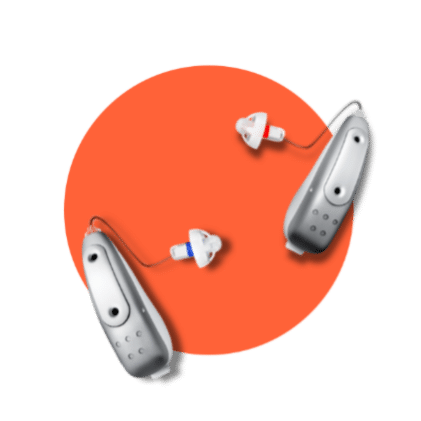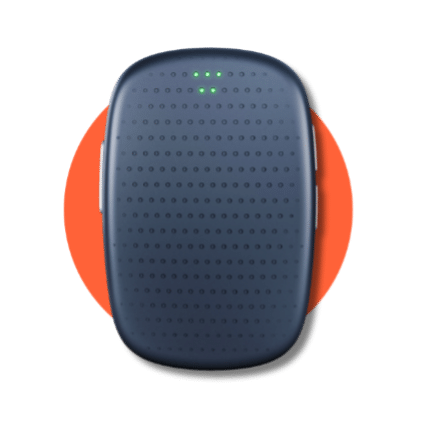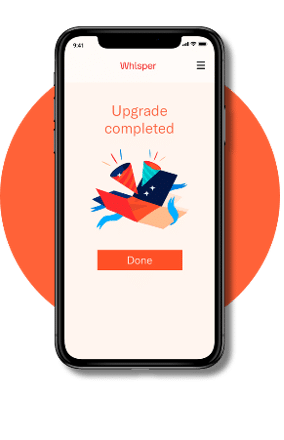 You may choose to use just the earpieces when you want traditional sound processing. For situations where every sound matters and you want the full power of artificial intelligence, keep the Whisper Brain nearby in a pocket or purse.
About Whisper
Founded in 2017, Whisper is a team of artificial intelligence, hearing care, hardware and software experts coming together to help patients get better hearing. The company set out to make the Whisper Hearing System so that parents, grandparents, friends and teammates have a tomorrow that sounds even better than today.
We can't wait for you to experience the Whisper hearing system for yourself.
Early reviews praise Whisper – (feel free to link to our press page)
Read more on what people have to say about Whisper so far: Reviews.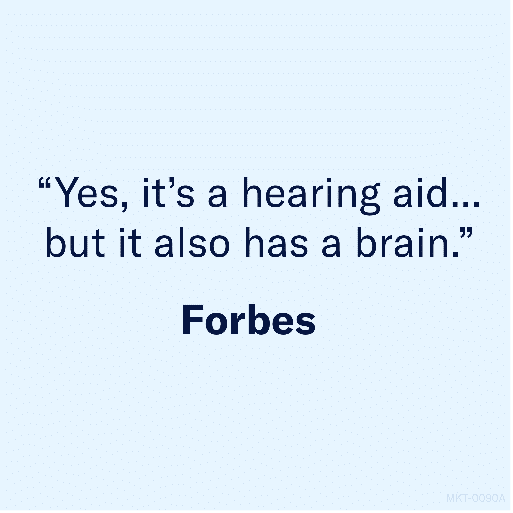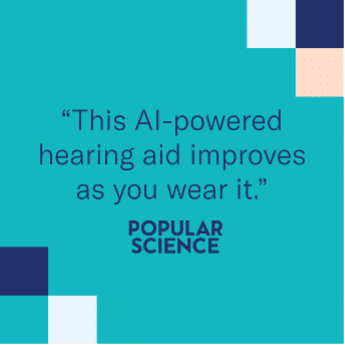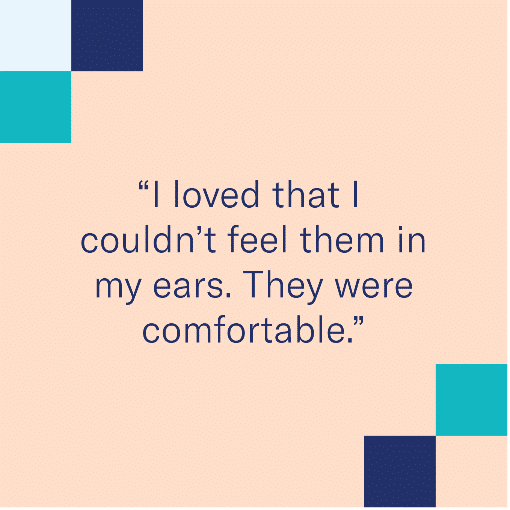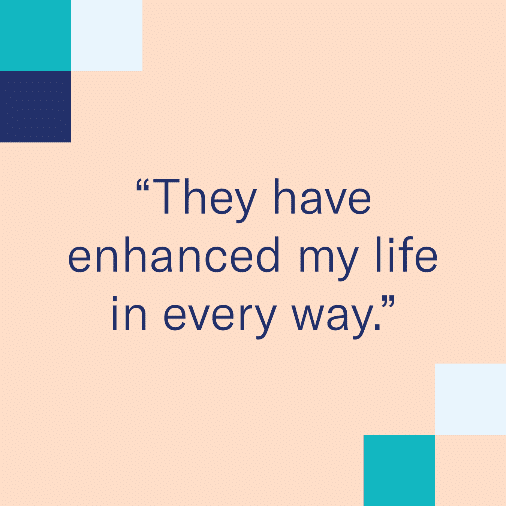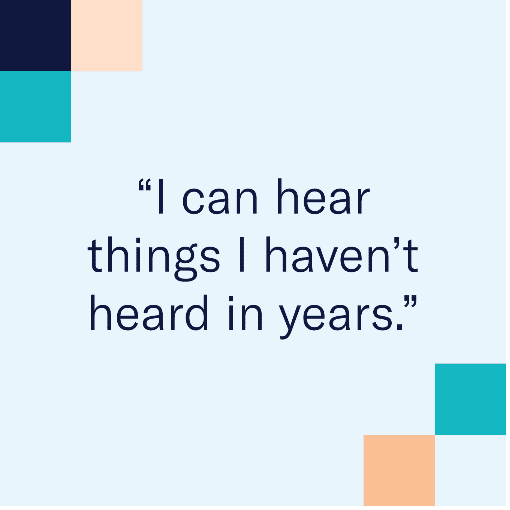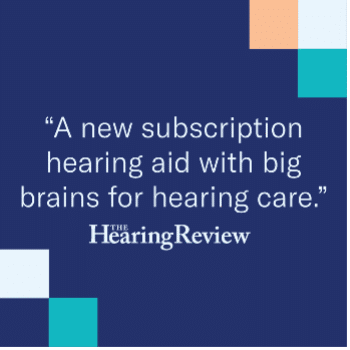 A hearing aid that actually gets better over time
Whisper is an innovative device that puts artificial intelligence to work to deliver better hearing.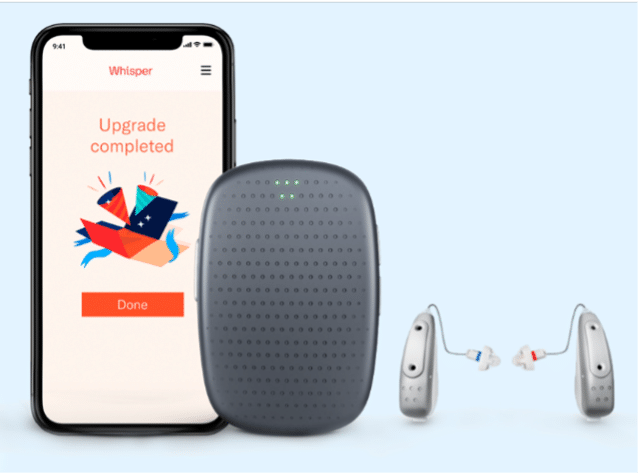 Continuously learning and improving: Whisper is constantly refining its Sound Separation Engine to identify and process different sounds— from conversation to background noise—so you can hear more of what you want and less of what you don't.
Upgrades that keep up with you: Every few months, you'll receive software upgrades that offer improvements to your system, from new features to better sound processing.
Have your say: Use the Whisper mobile app to share feedback and influence future upgrades. We want to hear from you.
Deep, crisp sound quality
Every Whisper Brain comes equipped with a Sound Separation Engine. This sophisticated engine uses artificial intelligence algorithms to process sound in real-time and optimize it for your surroundings.
The optimized sound is wirelessly sent to your earpieces so you can enjoy a great hearing experience wherever you are—from the farmers market to your dinner table.
Whisper users describe the sound quality as extremely clear with lots of depth and richness.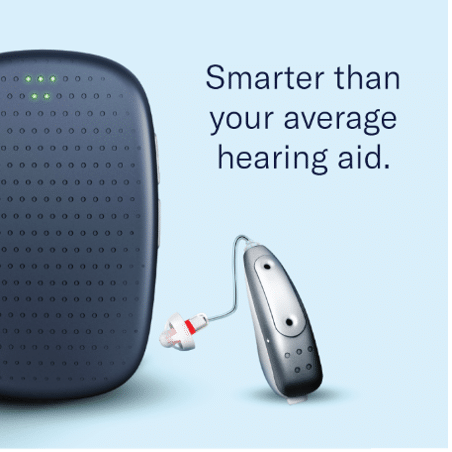 A unique all-inclusive monthly plan
Whisper is available through a unique, comprehensive monthly plan. There's no large upfront cost, just a low monthly payment and plan that includes:
Whisper Hearing System: You'll get a three-year lease of the complete system – the Whisper Brain, earpieces, and app. At the end of three years, you'll have the option to upgrade your hardware when you renew your plan.
Regular software upgrades: The Whisper Hearing System gets better and better over time through ongoing software upgrades. Your subscription gives you exclusive access to these upgrades.
Ongoing, local, expert care: A local hearing care professional will be by your side every step of the way to ensure you're always hearing as well as possible.
Complete loss and damage and warranty coverage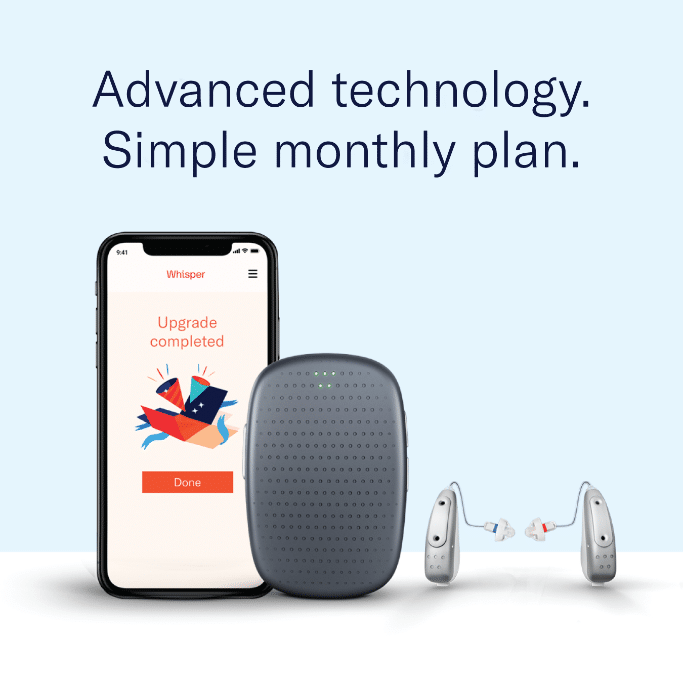 Local care from a hearing professional
Whisper believes that your hearing is best cared for by a local professional, which is why it's exclusively available through a network of top hearing care providers, including those here at Ear, Nose & Throat Associates. Your hearing health care provider, working with Whisper, can let you know if you are a candidate, fit you with the device and program it to your unique hearing loss, and support you during a risk-free trial as you wear the devices at home, work, and anywhere you want to hear better. If you decide that Whisper is right for you, we will be there to support you.