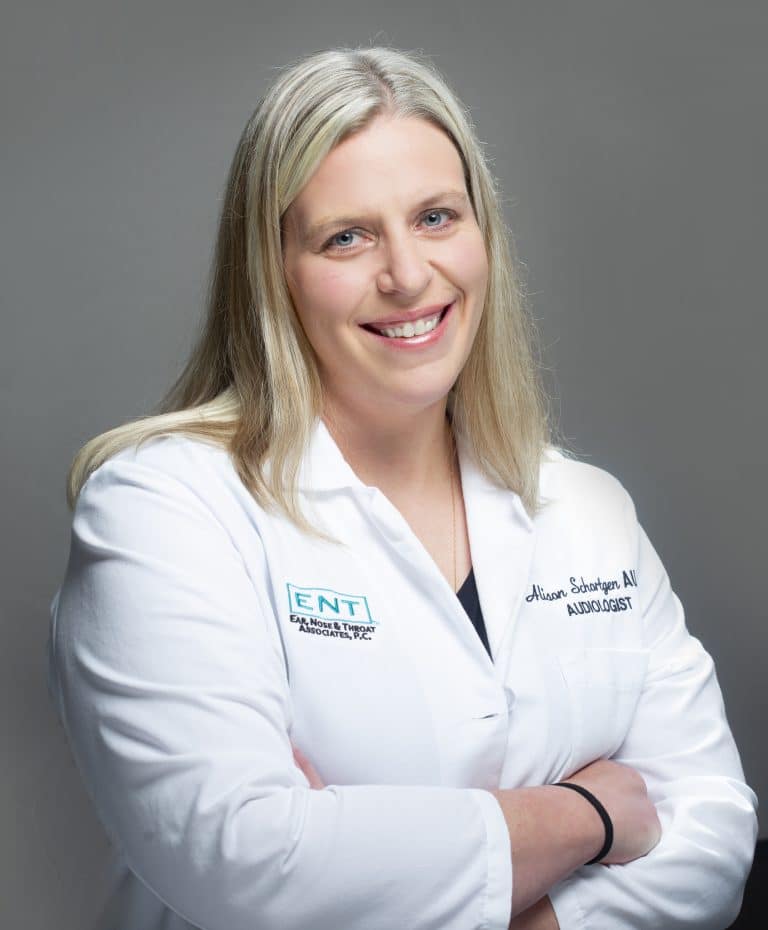 Dr. Alison Schortgen earned her Bachelor of Science in Pre-Audiology Doctor of Audiology (Au.D.) degrees at Ball State University. Dr. Schortgen has a personal connection to hearing loss as she and several family members have hearing loss. Her personal experiences with audiologists led her to choose audiology as a career.
Dr. Schortgen has been an audiologist with The Hearing Center since 2008. She specializes in diagnosing and treating hearing loss in children. She also provides rehabilitation services to adults and primarily sees patients at our Dupont office. In addition to her clinical responsibilities, Dr. Schortgen also serves as the Director of The Hearing Center.
Dr. Schortgen is licensed to practice audiology in Indiana and Ohio. She holds a Certificate of Clinical Competence in Audiology from the American Speech-Language-Hearing Association and is a fellow of the American Academy of Audiology. She is also credentialed through First Steps, Indiana's early intervention program.
In her free time, Alison enjoys spending time with her husband and her three school aged daughters. She also enjoys playing softball, reading, and watching her girls in their activities.