At The Hearing Center we are prepared to provide you services that range from hearing evaluations to helping you select a hearing device tailored to your needs. The certified, licensed audiologists at The Hearing Center are ready to give your hearing the medical attention it deserves. Our physicians and audiologists have provided hearing healthcare to Fort Wayne and surrounding areas for more than 55 years. Each of our audiologists is highly-trained and experienced in the testing, diagnosis and treatment of hearing loss. Since we are backed by the physicians and surgeons of Ear, Nose and Throat Associates, P.C., we are able to treat more advanced ear disorders to care for the entire hearing system.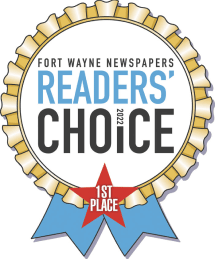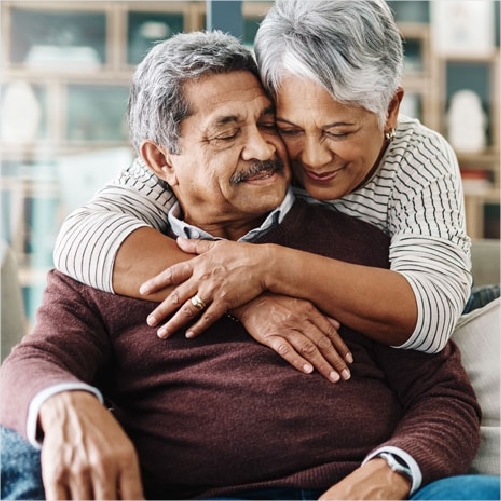 Experiencing Hearing Loss?
If so, you are not alone. Hearing loss is one of the biggest health concerns in the U.S. It is the third most commonly reported physical condition, following arthritis and heart disease. It affects roughly 20 percent of the American population and can strike people of all ages.
Top 5 Symptoms of Hearing Loss
Having trouble following conversations with background noise.
Missing part of the conversation.
Feeling like others mumble when they speak.
Turning the volume on the television up.
Avoiding social gatherings.
Considering Hearing Aids
For most individuals with hearing loss, the use of a hearing aid can provide an enormous amount of benefits, more than simply improving your hearing. Below are the benefits many patients see when they decide to finally seek treatment for their hearing loss.
Improved general health
Improved professional success
Improved emotional well-being
Patients who treat their hearing loss have also been shown to have higher quality of life and self-esteem than those who do not seek treatment.
A study of 2,000 patients with hearing loss found that up to a third of them saw improvements in their:
Romance
Sense of humor
Mental health
Emotional health
Physical health
Sense of safety
Self-confidence
Feelings about self
Sense of independence
Work relationships

Hearing Aid Upgrade
Hearing Aid technology is rapidly advancing. If your hearing aids are more than a few years old, it may be time to consider an upgrade. Today's products offer a unique and personalized experience to suit your lifestyle.
Bluetooth and Wireless Technology
Bluetooth technology® allows devices to communicate with one another.
Bluetooth-enabled hearing aids let users stream signals from electronic devices directly to their aids, improving their versatility and convenience.