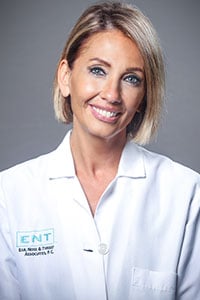 Catherine Sue Zimmerman received her Bachelor of Science degree in Auditory/Speech sciences from Purdue University, and then earned her Master of Arts degree in Audiology in 1998 from the University of Montevallo in Montevallo, AL. She began her career at the Sparks Center at University of Alabama at Birmingham, where she enhanced her clinical skills for pediatric through adult populations.
Cathie returned to Indiana where she transitioned to the ENT practice setting. After raising a family, she relocated with them to the Warsaw area. Cathie performs diagnostic evaluations for all ages and provides hearing aid dispensing services for adults at our Warsaw office. She is licensed to practice audiology in the state of Indiana and holds a Certificate of Clinical Competence in Audiology from the American Speech-Language-Hearing Association.
In her free time, Cathie enjoys distance running, making music, and spending time with her family and Gus the cat.