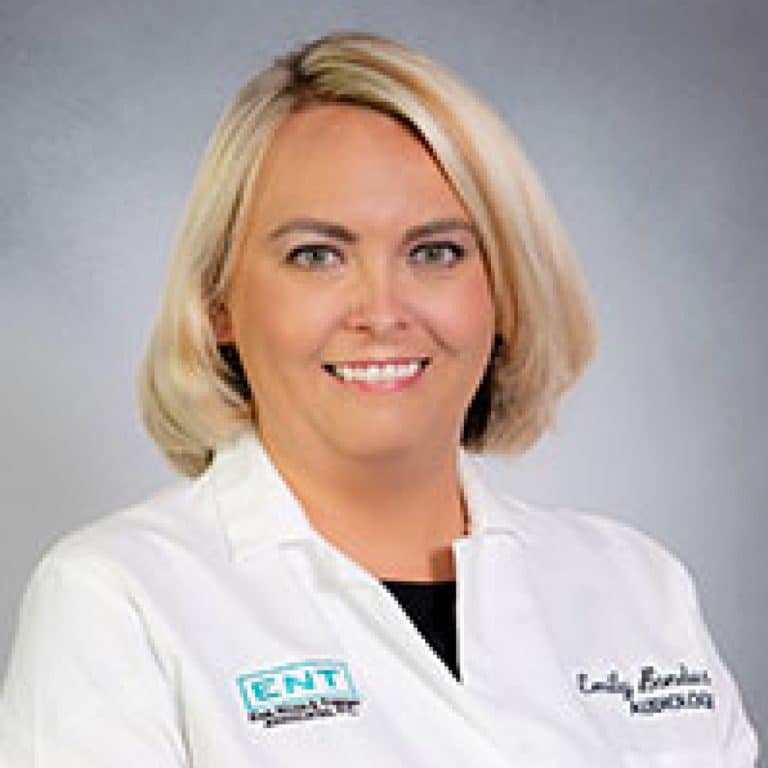 Dr. Emily Biehl received her Bachelor of Science in Audiology and Speech Sciences and Doctorate of Audiology (Au.D.) degrees from Purdue University. Since graduating with her doctorate in 2008, she has practiced at Ear, Nose, & Throat Associates/The Hearing Center.
Dr. Biehl provides diagnostic audiology services for all ages. She provides diagnostic testing for patients of all ages and specializes in working with hearing rehabilitation in adults. She is a certified Lyric provider. She enjoys giving patients back access to the world they have been missing. Dr. Biehl also specializes in Cochlear Implants and enjoys being involved with our implant program. She is licensed to practice audiology by the State of Indiana. She holds a Certificate of Clinical Competence in Audiology from the American Speech-Language-Hearing Association and is a fellow of the American Academy of Audiology. She currently sees patients at our Lutheran Medical Park, Apple Glen, and Columbia City offices.
In her free time, Emily enjoys spending time with family and friends, traveling, and cheering on her Purdue Boilermakers. She is also involved in the Junior League of Fort Wayne, Bible Study Fellowship, and the Purdue University Alumni Club of Fort Wayne.