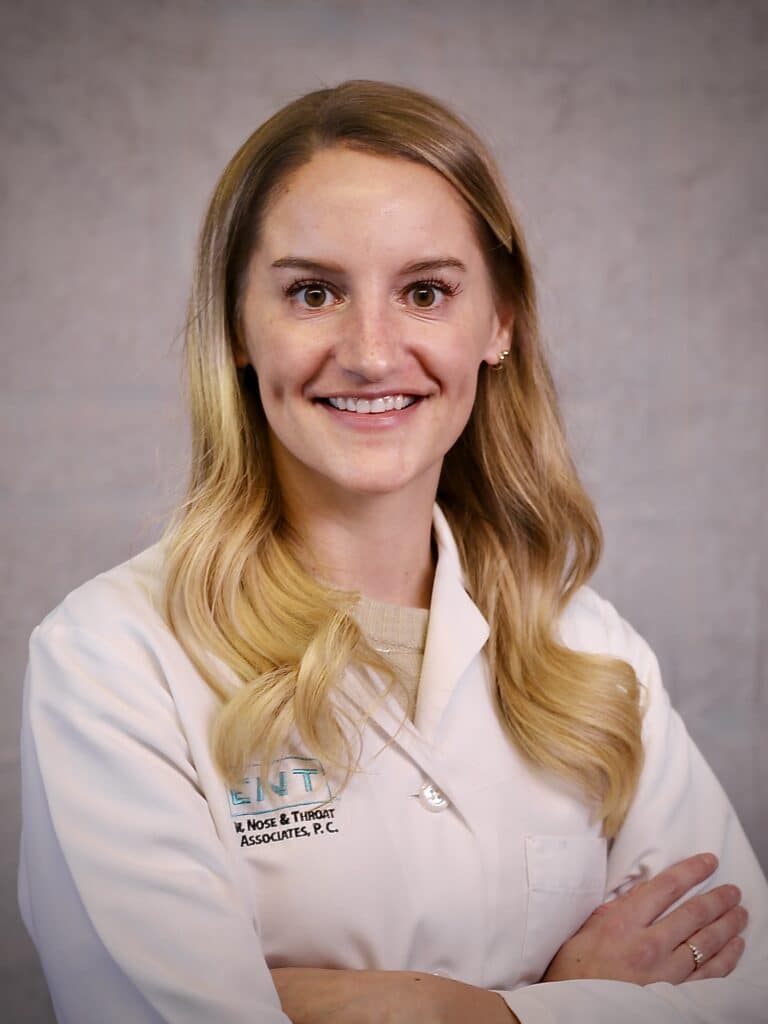 Dr. Jordan Widner received her Bachelor of Science in Speech, Language, and Hearing Sciences from Purdue University. She earned her Doctor of Audiology at the University of North Carolina at Chapel Hill. At the start of her career, she practiced at Nationwide Children's Hospital in Ohio before moving back to her hometown of Fort Wayne, Indiana.
Dr. Widner specializes in diagnosing and treating children with hearing loss. She provides diagnostic services for children from birth to age 3 and is a credentialed provider for the Hearing Aid Assistance Program of Indiana (HAAPI) and First Steps, Indiana's early intervention program. Jordan performs diagnostic evaluations and provides hearing aids services for children and adults at our Dupont and Warsaw offices. She is licensed to practice audiology in the state of Indiana, Ohio and is a member of the American Academy of Audiology.
Outside of work, Jordan enjoys going distance running outside, watching Purdue basketball and spending time with her family and friends.