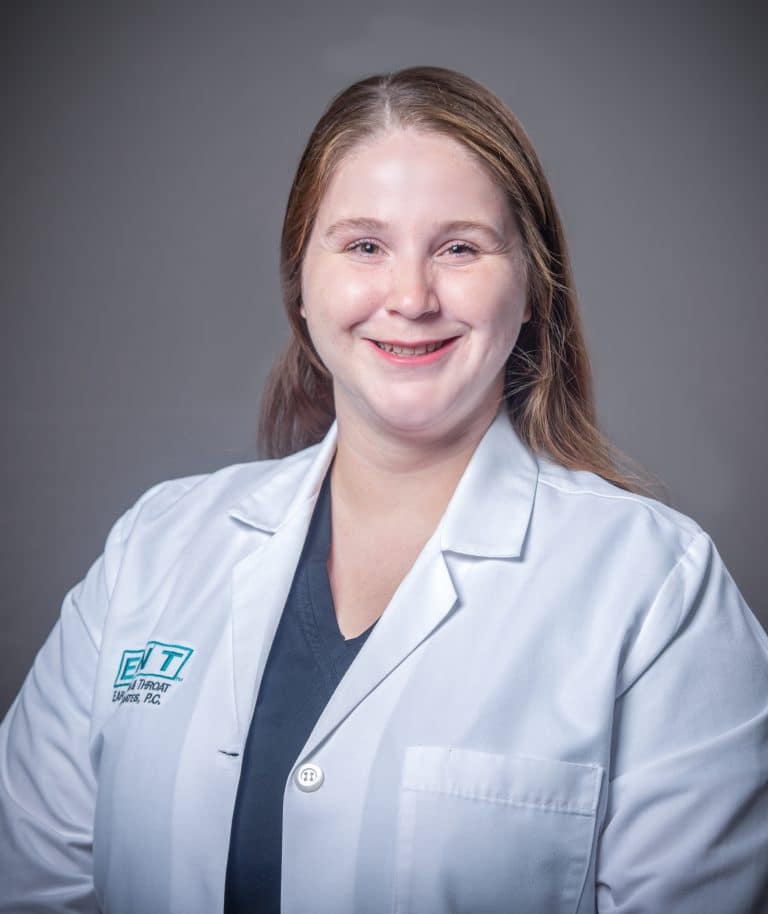 Dr. Kate Hull received her Bachelor of Science in Speech and Hearing Science and her Doctor of Audiology (Au.D.) from Indiana University. She is licensed to practice audiology in the state of Indiana and holds a Certificate of Clinical Competence from the American Speech-Language-Hearing Association. Additionally, she is a member of the Indiana Speech-Language-Hearing Association.
Dr. Hull performs comprehensive diagnostic hearing evaluations for all ages and provides amplification services for adult and pediatric populations. She is also a certified Lyric provider. In addition, Dr. Hull specializes in diagnostic balance evaluations including but not limited to videonystagmography (VNG), rotational testing, ocular motility, and computerized dynamic posturography. She is currently providing hearing evaluation and amplification services at the Lutheran Medical Park and Decatur offices; and providing balance services at the Dupont office.
In her free time. Kate enjoys reading, hiking, and camping. As an avid skier, Kate looks forward to hitting the slopes every winter!