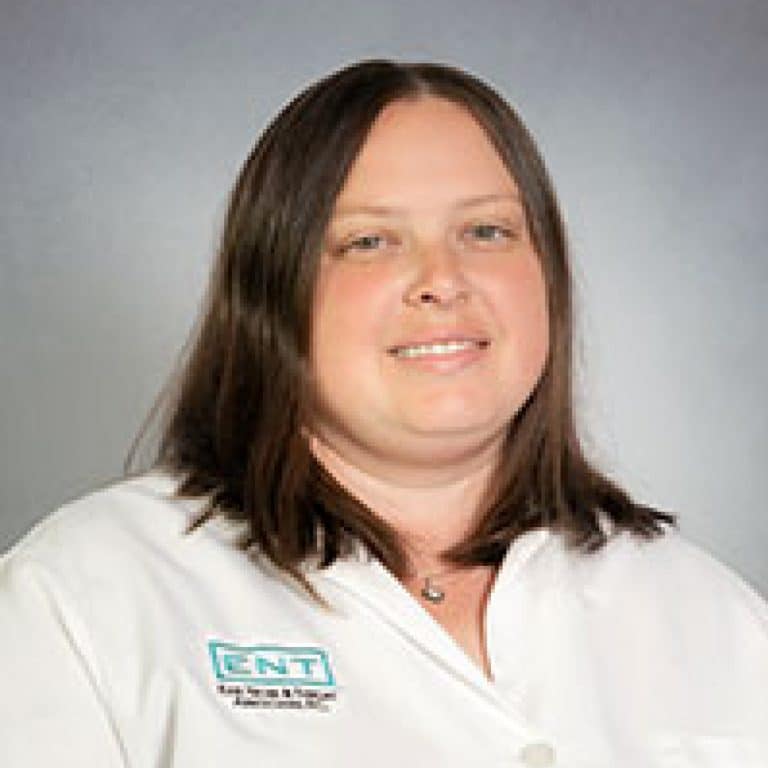 Dr. Sarah Miner received her Bachelor of Science in Audiology and Speech Pathology from Purdue University's Fort Wayne campus and earned her Doctor of Audiology (Au.D.) from Ball State University. Dr. Miner is licensed to practice audiology in Indiana, Ohio, and Michigan. She holds a Certificate of Clinical Competence in Audiology from the American Speech-Language-Hearing Association and is a fellow of the American Academy of Audiology.
Dr. Miner has been an audiologist at Ear, Nose & Throat Associates/The Hearing Center since 2011. She provides diagnostic testing for patients of all ages and provides hearing rehabilitation services for adults. Specifically, she is a certified Lyric provider. Dr. Miner enjoys helping her patients to reconnect with the world around them. She is currently seeing patients at our Dupont and Chapel Ridge offices in Fort Wayne and also at our Van Wert, Ohio office.
Sarah is a Fort Wayne native, volunteer at the Fort Wayne Children's Zoo, and lifelong Komet Hockey fan. She spends her free time with her husband and their pets and enjoys traveling.