If you're like most adults, you're probably comfiest when sleeping on your side. However, research shows that there are many benefits to sleeping on your back – known as supine sleeping.
Most People Prefer Side Sleeping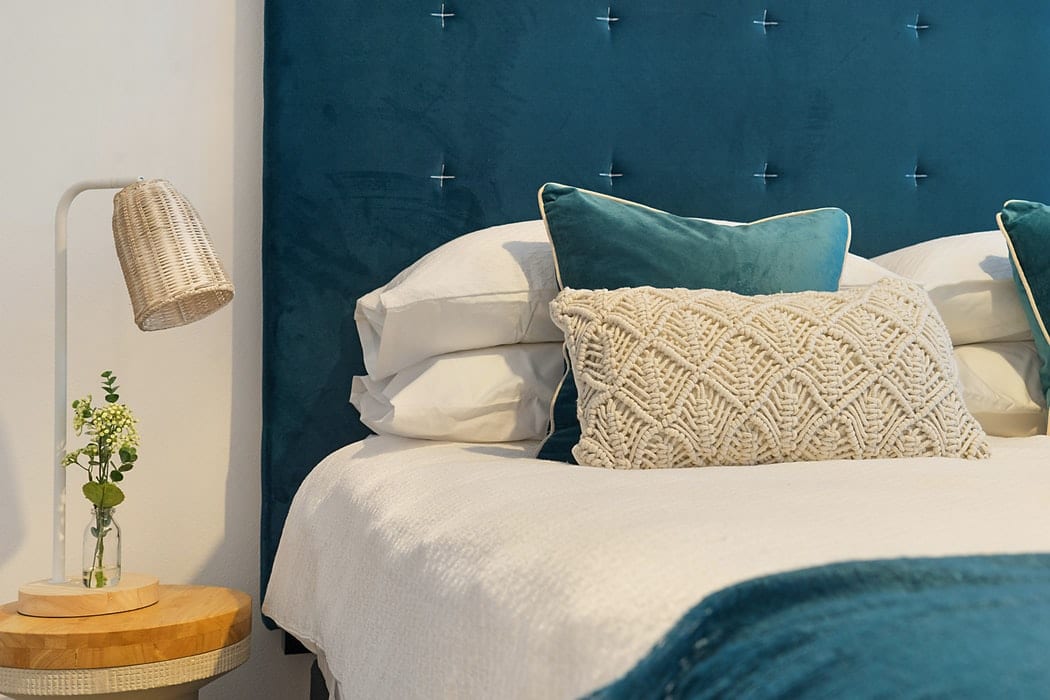 One 2017 study found that while children sleep equally on their sides, back and stomach, most people prefer to sleep on their sides as they approach adulthood. This is supported by a 2019 review, which found that more than 60% of European adults are side sleepers.
If you're a side sleeper, know that there are many reasons you should try making the switch to back sleeping.
Benefits of Sleeping on Your Back
Some of the benefits of back sleeping include reduced back and neck pain, fewer tension headaches, improved breathing and less breakouts.
Reduced Back & Neck Pain
Sleeping on your back mimics standing up straight and maintains the natural curve of the spine, helping to relieve pressure.
In contrast, sleeping on your stomach with your head to the side is similar to sitting or standing with your head to one side for hours, which can contribute to stiffness and soreness.
One 2017 study found that sleeping on your back with your hands either at your sides or on your chest is the best way to prevent pain.
Fewer Tension Headaches
In addition to relieving pressure on your back and neck, sleeping on your back help take pressure off your head.
Cervicogenic headaches are rooted in the cervical spine, and the pain often starts in the neck. These headaches can be prevented by sleeping flat on your back.
Improved Breathing
Melatonin isn't just a pill you can pick up at Fort Wayne Custom RX to help you sleep; the body produces it naturally, especially when taking slow, deep breaths.
If you're sleeping on your belly or your side, you could be compressing your diaphragm, making your breathing shallower, hindering the production of melatonin and your ability to fall asleep.
In addition, sleeping on your back with your head elevated can help relieve congestion and keep your airways clear.
Less Breakouts
Pillowcases absorb oils from the skin and hair as well as product residue, which can be transferred to the face while sleeping, causing blackheads, whiteheads, redness and irritation. Sleeping on your back keeps your face off your pillowcase, preventing breakouts. For more information about the benefits of sleeping on your back or to schedule an appointment with a sleep expert, call Ear, Nose & Throat Associates, P.C. today.