A quality night's sleep is essential to your health. It's important to evaluate all factors that might affect your quality of sleep. You probably ask yourself questions like:
"How much screen time am I getting before bed?"
"Did I drink too much coffee after lunch?"
"Is our bed giving us enough support or should we head to American Mattress for a firmer model?"
If you share a bed with your partner, you might also wonder how that can affect your quality of sleep.
The short answer? It depends.
REM and Co-Sleep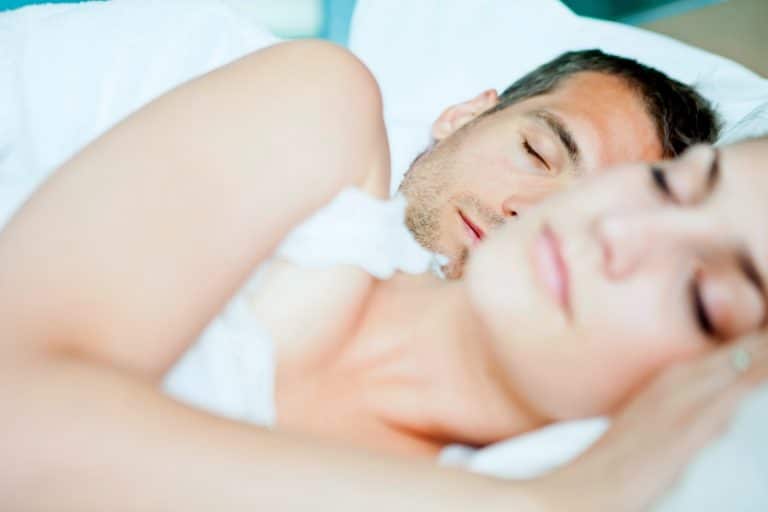 Some couples find that the comfort and intimacy of sharing a bed make it a preferable choice to sleeping alone. One study had 12 couples spend four days in a sleep lab. They were examined sleeping together and sleeping alone. The study found that co-sleeping was associated with roughly 10% more rapid eye movement (REM) sleep than sleeping alone.
REM is a cycle of sleep associated with an active brain and vivid dreams. Better REM sleep is linked to improved learning, memory and mood.
However, while REM sleep is important, more REM does not necessarily equal better sleep, overall.
Sleep Disturbances
If you're sharing a bed with someone who is not sleeping well, chances are you aren't, either. Snoring, sleep apnea and insomnia can all negatively affect both partners' sleep quality.
Research has shown that spouses of snorers were more likely to experience insomnia, daytime fatigue and sleepiness than those with spouses who did not snore.
Another study showed that if one partner is suffering from mental health issues like anxiety or depression it can negatively impact the quality of sleep of both partners.
Bottom Line
When it comes to sleeping together or sleeping apart, there is no one right answer. Couples must decide what arrangement works best for them and affords them the highest quality sleep.
If you prefer to co-sleep but you or your partner is struggling with excessive snoring, insomnia or some other sleep issue, the best thing you can do is schedule an appointment with a sleep specialist. They can help you find the right treatment plan to improve your sleep health and your quality of life, and likely improve your partner's as well.
For more information or to schedule an appointment with a sleep expert, call Ear, Nose & Throat Associates, P.C. today.