It takes the average person between five and 15 minutes to fall asleep. If it takes 20 to 30 minutes or longer, you're probably suffering from a sleep disorder known as insomnia. If it takes you five minutes or less to get to sleep, you may think that you're just an excellent sleeper, but the truth is it may be because you're overly tired due to poor sleep.
What Causes Sleepiness?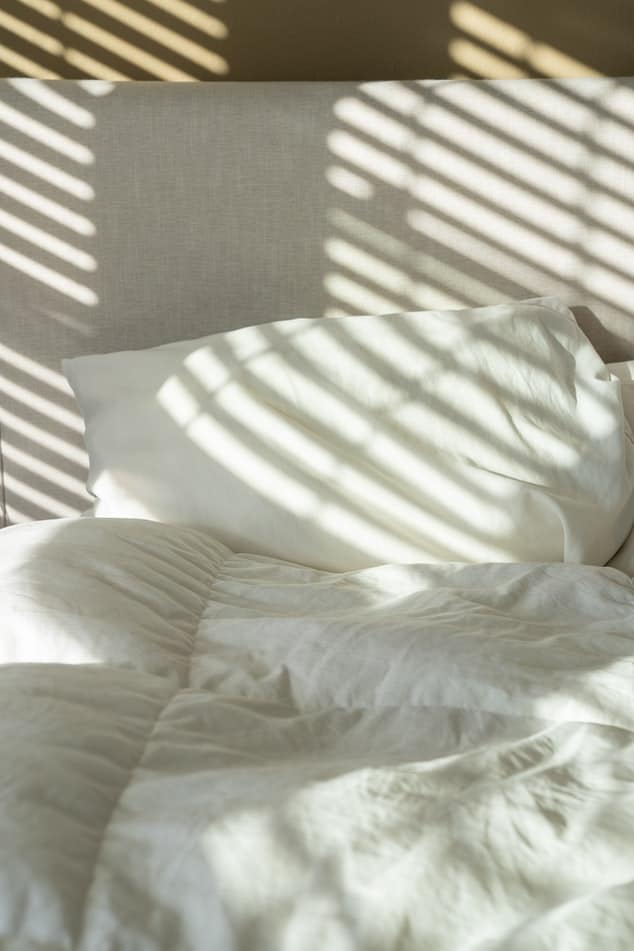 The feeling of sleepiness is caused by the neurochemical adenosine, which accumulates throughout the day as you expend energy and metabolize food. By the end of the day, adenosine levels are at their highest, which is why you begin to feel tired.
During sleep, the lymphatic system clears the chemical from your brain. So if you're getting a restful seven to nine hours of sleep each night, adenosine levels are nice and low by the time you wake up, helping you feel refreshed.
The longer you're awake, the higher the adenosine levels get, which is why you'll begin to feel extremely sleepy and fall asleep easily, sleep deeply and sleep longer than usual. This is known as "sleep load" or "sleep debt."
If you don't get a sufficient quantity or quality of sleep to clear the adenosine, you'll wake up still groggy and feel unrested throughout the day.
Causes of Excessive Sleepiness
Excessive sleepiness can cause you to fall asleep quickly once your head hits the pillow, or it could cause you to fall asleep at inappropriate times, like during a massage at Elements Massage. Most commonly, excessive sleepiness is caused by sleep deprivation (getting less than seven hours of sleep).
Another cause of excessive sleepiness is poor sleep quality or sleep fragmentation. This means you wake up frequently throughout the night. It's possible to wake up without remembering the next morning.
If you're falling asleep very quickly at night, it could be a sign of a sleep disorder. This could be the case even if you feel you're getting a full night's sleep. It is important to be evaluated for a sleep disorder, as you could be suffering from:
Sleep apnea. This condition is characterized by pauses in breathing during sleep, during which your body rouses you so you can resume breathing.
Restless legs syndrome. This sleep disorder causes periodic movements of the legs that could wake you or keep you awake.
Narcolepsy. This condition causes abrupt transitions between consciousness and unconsciousness.
Evaluating Sleep Disorders
In order to determine if you have a sleep disorder, a sleep expert may administer the following questionnaires/tests:
Multiple sleep latency test (MSLT).
Positron emission tomography (PET) scan.
Functional magnetic resonance imaging (fMRI).
For more information or to schedule an appointment with a sleep expert, call Ear, Nose & Throat Associates, P.C. today.