If you're diagnosed with sleep apnea, it means you experience brief pauses in breathing during sleep. During these pauses, your body rouses you so you can start breathing again, which can leave you feel unrested during the day. Some of the tell-tale signs of sleep apnea include loud snoring, dry mouth, headache and daytime fatigue that makes you wish you were at American Mattress.
In addition to the symptoms listed above, sleep apnea can take its toll on various systems within your body. We review some of these effects below.
Endocrine System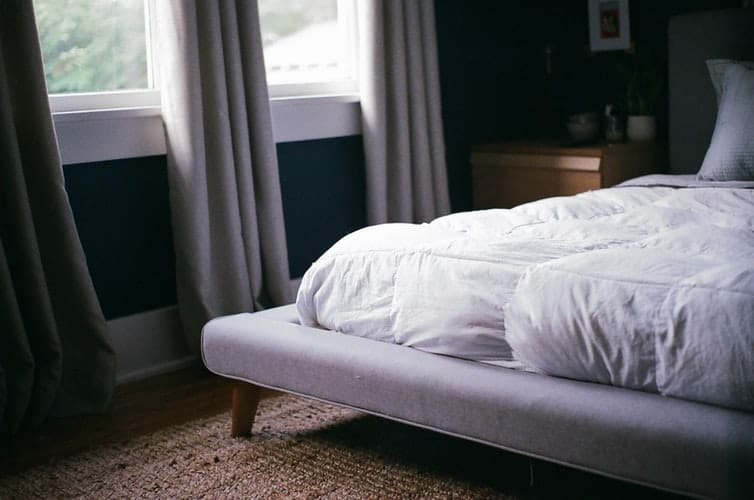 People with sleep apnea are at an increased risk of developing an insulin resistance, meaning the cells don't respond properly to the hormone insulin. When this happens, blood sugar levels rise, as does your chance of developing type 2 diabetes.
In addition, sleep apnea is associated with metabolic syndrome, high blood pressure, high LDL cholesterol, high blood sugar and larger-than-average waist circumference.
Digestive System
Sleep apnea also puts you at an increased risk of developing fatty liver disease, liver scarring and high levels of liver enzymes.
Those with sleep apnea may suffer from heartburn and other symptoms of gastroesophageal reflux disease (GERD). This can cause further disruptions to sleep.
Cardiovascular and Circulatory Systems
Studies have linked sleep apnea to obesity and high blood pressure. This puts increased strain on your heart, which is why some people with sleep apnea have an abnormal heart rhythm, putting them at higher risk of heart failure or stroke.
Respiratory System
Sleep apnea deprives your body of oxygen during sleep, which is why sleep apnea can worsen symptoms of asthma and chronic obstructive pulmonary disease (COPD). This can lead to shortness of breath and difficulty exercising.
Nervous System
A type of sleep apnea known as central sleep apnea is the result of a disruption in the brain's signals that tell your body to breathe. People with this type of sleep apnea sometimes experience other neurological symptoms like numbness and tingling.
Reproductive System
Some people with sleep apnea experience a lower sex drive and erectile dysfunction, affecting their ability to have children.
For more information about the effects of sleep apnea or to schedule an appointment with a sleep expert, call Ear, Nose, & Throat Associates, P.C. today.