Your eardrum, also known as the tympanic membrane, is a thin tissue that divides the ear canal and middle ear. Its job is to vibrate when soundwaves enter the ear – the vibrations are then sent to the bones within the middle ear. If your eardrum becomes ruptured, it can cause hearing problems.
What Causes a Ruptured Eardrum?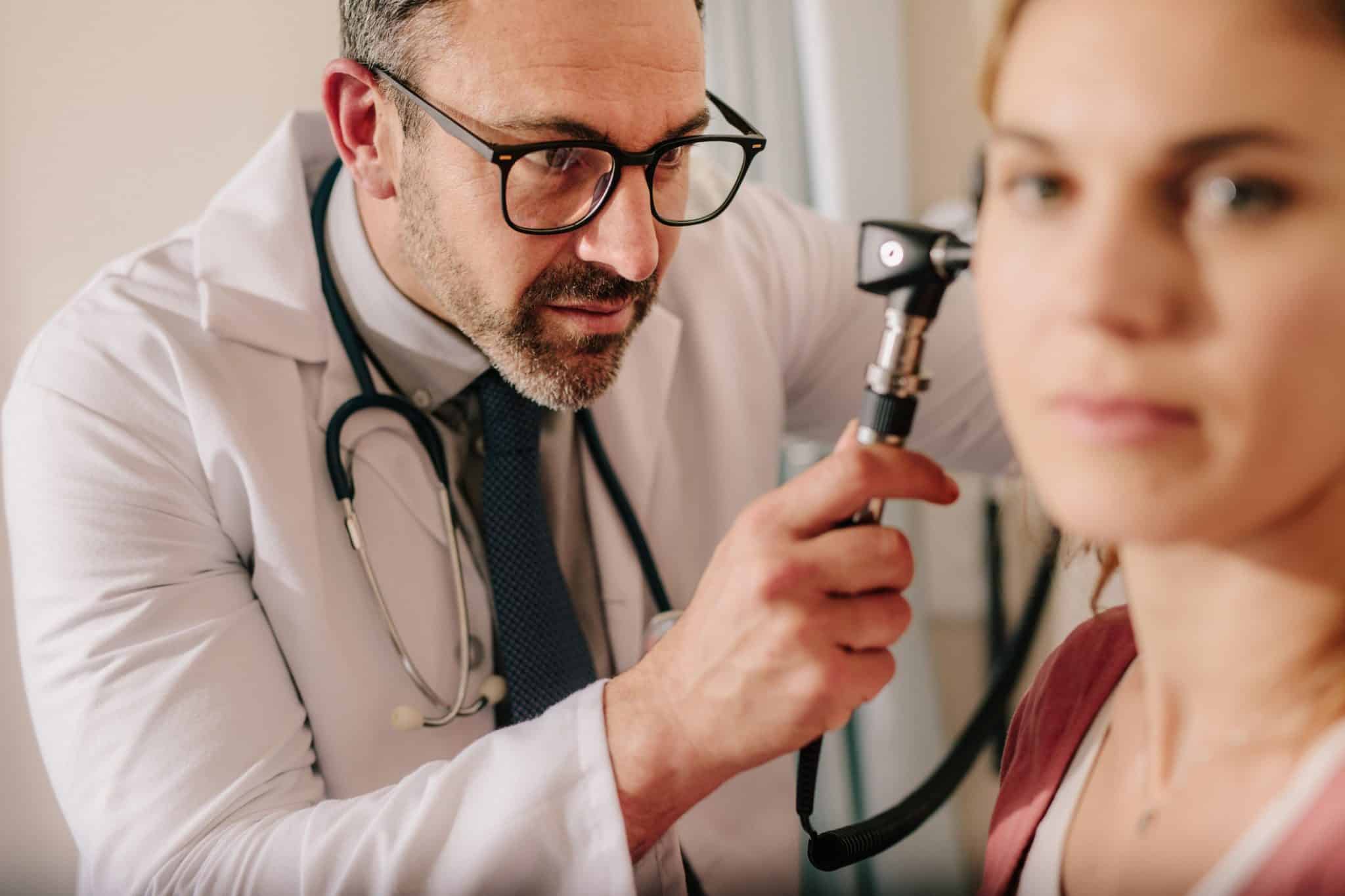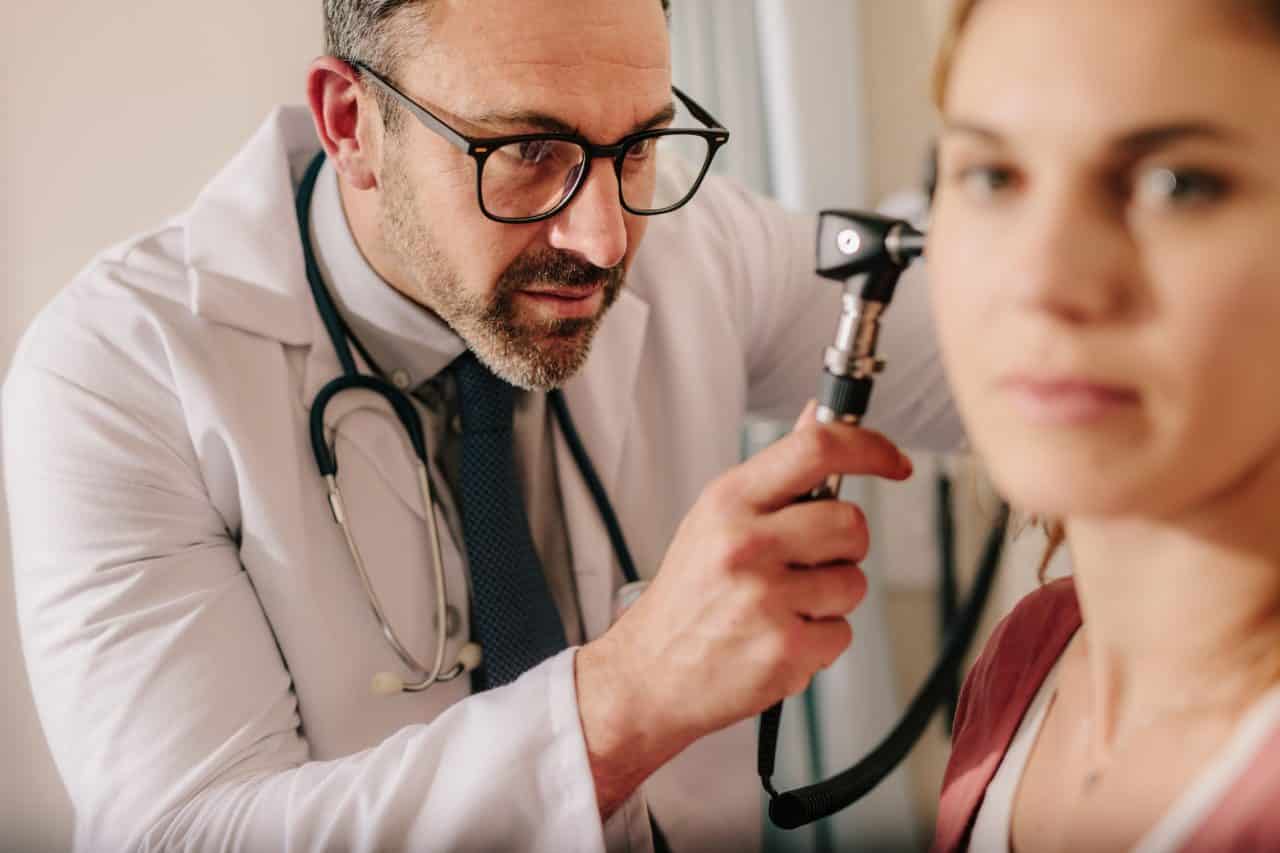 Some causes of a ruptured or perforated eardrum include:
Middle ear infection. Middle ear infections are the result of fluid becoming trapped in the middle ears. Pressure from this fluid can cause the eardrum to rupture.
Barotrauma. Barotrauma refers to stress that is exerted on the eardrum when the air pressure in the environment is different from the air pressure in the middle ear. Barotrauma can be caused by flying in and out of Fort Wayne International Airport if your ears can't pop due to allergies or a head cold.
Acoustic trauma. Extremely loud sounds like explosions can create a soundwave that ruptures the eardrum.
Foreign objects. Young children are most at risk of putting small objects in their ears and rupturing their eardrums. However, this can happen to adults when cleaning their ears with a cotton swabs or hairpins.
Head trauma. If you have a severe head injury, the eardrum can rupture.
What Are the Symptoms of a Ruptured Eardrum?
Symptoms of a ruptured eardrum include:
Ear pain
Pus-filled or bloody drainage from the ear
Tinnitus (ringing in the ears)
Vertigo (spinning sensation)
Nausea or vomiting
How Is a Ruptured Eardrum Treated?
In most cases, a ruptured eardrum can heal on its own within a few weeks. Your doctor may prescribe antibiotic eardrops to treat a resulting infection.
If your ruptured eardrum isn't healing on its own or if the rupture is severe, you may need an eardrum patch. This can be applied by an ENT physician at Ear, Nose & Throat Associates.
For ruptures that do not heal on their own or respond to patches, surgery may be recommended. This type of outpatient surgery is known as tympanoplasty, and it involves the placement of a skin graft. For more information or to schedule an appointment, call Ear, Nose & Throat Associates today.